Social media that sux
My day is now a little less sucky thanks to an invitation from Blogads founder Henry Copeland (aka @HC): SUXORZ: the worst social media campaigns of '09.
Henry and friends will select the worst of the worst at an event Feb. 3 in New York:
Braving hate-mail after naming '08's "winners," the Suxorz panel returns to dissect the twelve worst social media and web 2.0 ad campaigns of '09. Together, we'll shame the marketers who abuse people-powered media.

The Suxorz occurs in three rounds: each panelists talks for a couple of minutes about an '09 social media campaign they hate, maybe showing a slide or Youtube clip, then the drunken mob audience votes on the worst campaign of that round. Finally, we revisit each rounds' winner and vote on the grand champion Suxorz campaign.
Nominees include Pepsi, @insidethebcs, Charmin, Habitat and Pampers.
Join the Facebook group or register here.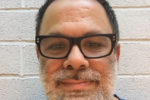 Andrew Nachison is founder of We Media. He lives in Reston, Virginia.