Spreading their wings
I'm rooting for two of the eight companies presenting at a startup pitch event I'll be attending tomorrow in Tysons Corner, Virginia. Selfishly. We Media has a strong connection to both of them.
The first is NewsIT, a crowd-powered news service, which was one of the winners of the We Media PitchIt seed investment challenge earlier this year in Miami. (Stay tuned everyone – Pitch 2011 details and entry info will be announced soon).
The other is Ringio, a slick virtual PBX service with built-in CRM. Ringio works out of WeSpace, the co-working studio we opened in Reston, Virginia, this past summer. Good luck Melinda and Sam! (aka CNCPundit and @samaparicio.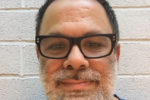 Andrew Nachison is founder of We Media. He lives in Reston, Virginia.