Starters: Choosing payment processors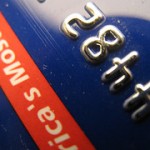 Lucas Sommer is founder of Audimated, a new music service and one of the 2010 winners of the We Media PitchIt investment challenge. We help the winners turn their ideas for new ventures into something real – and they help other founders who follow in their footsteps by sharing their experiences, insights and lessons learned.
Processing payments or moving money online via e-commerce solutions can be more complicated than many entrepreneurs expect.
Don't assume that Paypal or Google Checkout will be your payment processor. Each of these merchant service providers, which handle credit card processing, have their own terms of service and caveats. Paypal for example, requires that each of your customers create a Paypal account. Google Checkout and the other processors all have their own varying fee structures.
Depending on your business model and what types of payments you will be handling these fees can become quite costly. There is also a technology called SSL which encrypts credit card data over the internet. This technology is a must so plan on making an annual purchase of SSL technology with any e-commerce site.
There are also regulatory agencies that you must be in compliance with in order to process payments. In order to process credit cards for example you need to be PCI compliant. If you plan on storing credit card data, or financial data (like banking and check information) you will need to be SAS70 compliant and possibly Sarbanes-Oxley compliant as well.
You may need to be compliant with several of these classifications, so it's a good idea to get your potential merchant processor on the phone to discuss your business model prior to assuming you will be using their service. You don't want to hear after the fact that Paypal cannot support your operation because you are not PCI or SAS70 compliant.
Audimated has been through several payment processors and merchant banks in the past few months. We tried Paypal, Authorize.net, Costco Merchant Services and using our local bank (Chase). After reviewing all of these services and being turned down by some, we settled on a smaller company called e-onlinedata.com. We didn't have a recommendation from any past customers, but rather did price quotes across the industry and settled on one that could work for us. We decided to go with e-online because they were able to provide us an affordable rate and were able to work with our business model.
We have finally settled on a solution that works for us, but wasted significant time learning about compliance after the fact. It is important to research and understand your needs prior to signing up with a merchant provider. Many providers charge an application fee as well so before you spend time, energy and money trying to fix your solution after the fact, spend some effort on research and talk to your provider before applying to make sure it is a good fit.
[Creative Commons Photo by The Consumerist]
Lucas started three successful music business companies which he continues to own and operate profitably. Lucas has placed songs with The Howard Stern Show, worked with professional athletes, placed songs with Zumba Fitness on a nationwide DVD campaign and currently manages, promotes and markets several South Florida musicians. His newest venture is Audimated.com, a game-changing site that is revolutionizing the independent music scene. Currently, Lucas is a full time entrepreneur and won a $25,000 Pitch It contest from WeMedia to apply towards Audimated. His educational background includes specialties in finance and music media and industry.