Startups: AssignIt becomes ReportIt
We're advising and eagerly following the progress of the We Media PitchIt! investment challenge winners. We help the winners turn their ideas for new ventures into something real – and they help others who follow in their footsteps by sharing their experiences, insights and lessons learned. Here's an update on the progress at ReportIt, a next-generation crowd journalism platform.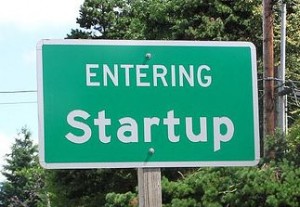 So, there I was on a sun-soaked Miami street back in March, mildly hung-over and hailing a taxi to the airport while juggling my suitcase with a billboard-sized check for $25,000. No problem finding a taxi. Or crowds of passersby who wanted to pose for pictures with our winnings.
We'd won the WeMedia PitchIt! Challenge for what we now call 'Report It' – an innovative 'crowd sourcing' mobile and web app that will turn thousands of citizens into investigative journalists in local communities across the U.S. and beyond, 'mashing up' social networks with professional newsrooms and assuring high-quality, high-impact user generated content simply not available anywhere else.
Back in Washington, it was time to turn ideas into action, plans into reality. There were tasks to prioritize, milestones to meet.
We've been toiling in offices of Capitol News Connection on workflows, wireframes, user interfaces, algorithms, user reward and recognition for several months now, as we scramble to raise enough funding to build and launch Report It, drive participation and ensure its success and sustainability.
Now we lift the curtain on our progress, ideas and challenges, as we work toward unveiling a 1.0 iteration of Report It this fall. We're building a user-generated content platform that involves users in every step of the content creation, curation, and distribution process – so we want and value your input as we build and iterate our apps over the coming year.
This summer we'll be looking for your feedback on everything from the type of assignments you would sign up to complete, how to ensure our user interfaces are elegantly intuitive and fun, how best to recognize and reward users for their contributions, and what would make you shout from rooftops to all your friends about why they must (must!!!) join your assignments and 'Report It.'
It may be that you are in Louisiana documenting with photos and video the sickening spread of oil into wetlands and beaches. You may want to be one of 2,793 people standing on 2,793 bridges documenting crumbling concrete and corroded steel. It may be that you want to collect conflict of interest statements from local officials in your area, 'find the pork' in the financial reform bill, or follow incumbents and challengers on the campaign trail during the Midterm election campaign. You may want push alerts on your iPhone so you can volunteer for breaking news assignments in your area. And of course you will want to provide tips and story ideas for Report It assignments!
Right now we are putting a lot of thought into what sort of assignments Report It users will want to tackle. We want to make sure there's something for everyone, so we're matching assignments to interests, expertise, time commitment, user ideas and demand. Not everyone is going to be a Pulitzer or Peabody Award winner, so we want to make sure there's an assignment for folks at all levels – and that users can improve their contributions, reliability and community ratings, and progress over time.
Broadly speaking, we think quality begins … at the beginning, with highly-focused assignments that limit the chance of failure by pairing users with the right assignments, and by being there to help with real-time advice of award-winning journalists and online tutorials. Quality is also assured by the community, who will rate and rank each others' submissions, by Report It algorithms, which will help establish user accuracy and impact over time, and by a professional newsroom – our own and those of our content partners.
We're putting a lot of thought right now into the best way to define and incentivize user success. We've started by asking a simple question: What is success? We want users to be accurate. We want them to find out things no one else knows. We want them to help 'connect the dots' by discerning patterns or trends. We want them to produce quality video, audio and photos. We want them to create high-impact 'viral' content. We want them to bring their friends into assignments. We want them to make waves, change things and improve their communities. In the coming weeks we are working on front-end and back-end solutions that will translate into success – and soon we'll be running ideas past you as we progress in this 'bootstrap' period.
That's the fun stuff. And, man is it fun! But fun it won't be if we don't raise enough money to actually develop and launch the app. So you can imagine, that's what's occupying a huge amount of our time right now. We've assembled a talented team of developers to get this done, but we have to find a way to pay them – from the mathematicians who will make the algorithms work to the designers and UX experts who will make the app intuitive and fun to use, from the information architecture to the CMS, from iPhone and iPad to Droid, WAP and desktop – it adds up. And we haven't even talked about the editorial, engagement, sales or marketing teams needed to drive participation, content partnerships and monetization strategies. So we're all ears about ideas, prospects and introductions for fundraising and investment.
And finally, as we build the 1.0 app, we plan – parallel to our development efforts – outreach to journalism schools, media content partners, local community and interest groups and others to drive early participation. We want to launch with an active user base.
Did I mention we've been busy? Did I mention I am also launching an app to increase the hours in the day to 36? Please send your thoughts, comments and ideas to us. We're all ears! Comment here or catch us at reportit@cncnews.org
Photo by Dierken.
Melinda Wittstock is the Founder & CEO of Capitol News Connection, the award-winning news service that is emerging as the only source for original 'shoe-leather' reporting from Congress that's locally customized and made relevant to people where they live and work. She's also the founder of CNC's ReportIt, a platform for crowd-powered journalism and winner of the 2010 We Media PitchIt! investment challenge. She lives in Washington D.C. with her husband Mark McDonald, their children Sydney and Finn and golden retriever Josie.