One Thing is my new newsletter. This went to subscribers on Sept. 24, 2015. Subscribe here: http://1thg.co – AN
---
1. Listen
Try to remember the kind of September when life was slow and oh so mellow.
Start here: https://www.youtube.com/watch?v=GEW1F9kZ-UE
2. Read
Taking data visualization from eye candy to efficiency – National Geographic
How to redefine – and defend – wilderness – High Country News
DreamIt, the accelerator behind Meerkat and SeatGeek, takes a bold no equity approach – Forbes
Popping the publishing bubble – Stratechery
3. Yellow
National Geographic Magazine, the most famous product of the not-for-profit National Geographic Society, has been sold with other assets for $725 million to a for-profit company controlled by Rupert Murdoch's 21st Century Fox. NatGeo, as the brand is known (and that's also the URL that redirects to nationalgeographic.com) has been in business with Murdoch through the National Geographic cable television channel for nearly two decades, so the new deal is really an expansion of an old and lucrative one that provided, among other things, huge salaries for NatGeo's top executives. Now all National Geographic branded media is owned by the new for-profit company, not the Society. The Fox purchase money will go into a $1 billion Society endowment that will continue to pay for research grants, adventures and executive salaries for years to come.
For most of the 20th Century the magazine was about the photos, not the adequate words or the incredible maps and graphics that accompanied them.  It was an exotic travel journal, a monthly picture book about remote lands and people, some of them nude. The stories came from explorers, people who were actually called explorers.
Today, in the age of mobile social digital everything, we're all explorers. We've got cameras in our pockets and Instagram in our faces.
What does a Murdoch-driven National Geographic look like? We already know. The reality shows on the National Geographic Channel, like Wicked Tuna Outer Banks, aren't uniformly awful or great. They don't drip with ideology like Murdoch's Fox News channel, which often seems like a dark, scripted social satire. My kids, 16 and 13, were bored with the magazine when we tried it a few years ago. But they know everything there is to know about meth, molly, heroine and how to be a drug lord thanks to  Drugs Inc. on  the National Geographic Channel. NatGeo's TV shows are more or less indistinguishable from those on Discovery Channel (Naked and Afraid, baby!). Both channels specialize in unscripted entertainment. Nobody confuses this with  the ethnography, wildlife ecology, archeology and other science and culture explanatory journalism that once defined National Geographic Magazine .
Last year's Cosmos revival with Neil DeGrasse Tyson was an exception, almost from another planet. It was both an homage to the Carl Sagan series that aired on PBS in 1980, and also a modern mass media infotainment blowout delivered across Fox's network TV and National Geographic's global cable television channels, along with web and social media promotions and tie-ins that pushed cutting-edge astronomy, astrophysics, evolutionary biology, scientific thought and a strong anti-creationist point of view across millions and billions 🙂 of screens worldwide. Smart story-telling and state-of-the-art productions are part of good business in Murdoch's media empire, which is also home of The Simpsons, Avatar, the Star Wars movie franchise and many other enduring, entertaining and profitable films. So I give the new National Geographic business group, now majority-owned by Fox, a fighting chance of rolling out some strong and surprising new moves – if for no other reason than to prove the nay sayers wrong.
Part of me still dreams of writing, exploring and shooting Kodachrome photos in the Serengeti for National Geographic. (Yo – NatGeo, call me, I'm an X-shooter!). But another part knows it's  all a Murdoch money show now, an aspirational and historically elitist brand that struggles for purpose in a world drowning in stories, brands, photos, corporate-sponsored content marketing and made-for-media adventures like Felix Baumgartner's 2012 freefall from the edge of space,  sponsored by RedBull.
Clan Murdoch bought a brand, not a magazine, a multi-media entertainment wrapper for sciency outdoorsy stuff. That's no insult, just a summary of the editorial agenda and, really, the business model. National Geographic Society CEO Gary Knell says it's still a "mission-driven" brand. But even with the weird hybrid business structure that attaches the same name – National Geographic – to the original nonprofit society and to the new commercial business that now owns all of the media products – we all see through the mission spin. NatGeo is an aged, faded and less sincere version of I Fucking Love Science. Unlike Sesame Workshop and NPR, the nonprofit media companies that Knell previously led as CEO, NatGeo's mission is income, just like Red Bull's. Attention is essential, but mere survival without profit isn't. Someone has to pay for the jets and yachts. Now it's a Murdoch-driven brand. The old one, whatever it stood or kinda-sorta still stands for, is history.
Soundtrack: Yellow by Coldplay
https://www.youtube.com/watch?v=yKNxeF4KMsY
4.  History
This past summer, a week or so after South Carolina removed the Confederate battle flag from its statehouse, I saw a convoy of Confederate battle flags mounted on pickup trucks heading south on I-95 near Richmond, Virginia.
Further reading:  Yes, you're a racist and a traitor  by John E. Price.
5.  Community
Same trip. Where ever I go, I look for "downtown" and for the cool local coffee shop. Yelp is a big help. Sometimes I find neither and I'm grateful for a drive-thru Starbucks on a six lane strip (thank you Starbucks app!). This time, I found quaint architecture and caffeine in  Old Petersburg, Virginia, a few miles south of Richmond. Settled in the 17th Century, incorporated in 1748, its cobblestone streets are now lined with  antique shops, lofts and restaurants. It won't be the next Portland or Williamsburg, but what a surprise! If you're on your way north or south, it's well worth a tiny detour. Park and take a stroll through the old streets, even if it's a blazing hot Sunday morning in August and everything is closed. Save time for a cup of coffee and a snack at Demolition Coffee, which will be hopping.
https://instagram.com/p/5CjcwiOXXd/
http://www.demolitioncoffee.com
6. Followers
Lena Dunham, the writer-actor-creator of the TV show Girls and author of a 2014 memoir, Not that kind of girl, is launching Lenny, "An email newsletter where there's no such thing as too much information." I know of no such place, so I'm wary. But s he's planning to include fiction, and there's no such thing as too much fiction. So I'm wishing her well, no matter how much Lenny outshines li'l ol One Thing. I'm also wishing good things for Lenny's readers, including me, which is the real point, right?
Old problem, new skin: Too much newsletter. But never too many followers.  For publishers, marketers, digital campaigners and anyone else who wants to know where to find people, Lenny's  mix (as of a few days ago)  is worth noting :
• Instagram: 123k
• Facebook: 18,349
•  Twitter: 7,521
•  Pinterest: 803
7. Journalism
Last spring I was inspired by the Time magazine cover photo of the Freddie Gray protests in Baltimore, shot by Devin Allen, an aspiring photographer with professional instincts. It got me thinking about whether any magazine cover matters and what it means to matter; about the normalization of surveillance and eye-witness media, which is not the same thing as citizen journalism; and about the essence of what we call news: the personal story.
Here's more about all that:
8. Summer of Hate
Unlike every other rich country that calls itself a democracy, the United States is engineered to cull its population through gunfire.  Americans mark time through shooting sprees and homicides, among them the ever-present death by cop. Here's some essential reading:
11 essential facts about guns and mass shootings in the United States
by Max Ehrenfreund and Zachary A. Goldfarb
The Counted  | People killed by police in the U.S.
by The Guardian
Pattern recognition: racism, gun violence and Dylann Roof
by Ethan Zuckerman
9. Summer of Love
I am in awe of the Irish, who this year became the first nation to vote to legalize same sex marriage. But the U.S. Supreme Court's decision in June was even more momentous. It ruled that a life-long bond between two adults is a fundamental right and not subject to an up or down vote by the crowd. I am so happy my children will grow up in a world that is making room for more love, not less.
The end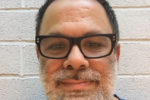 Andrew Nachison is founder of We Media. He lives in Reston, Virginia.