We Media NYC Mixer With Mediashift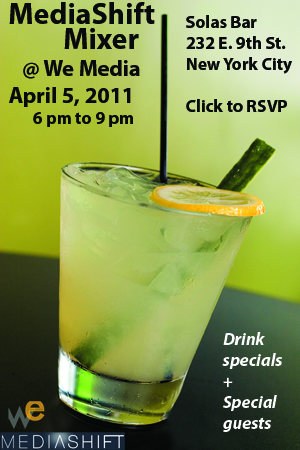 We're teaming up with PBS MediaShift April 5 to kick off the We Media NYC Conference, and you're invited. Dale and I will be there, along with key people from MediaShift, including Mark Glaser and Dorian Benkoil, along with $4 mixed drink and beer specials, and the first round is on MediaShift.
If you'd like to join us there, please sign up for the RSVP list.
Mixer Details | Click to RSVP
Tuesday, April 5, 2011
6 pm to 9 pm
Solas Bar
232 E 9th St (between Stuyvesant St & 2nd Ave), New York, NY 10003
(917) 402-5217 | Yelp map
If you are interested in sponsoring the mixer or the conference, please contact sales@wemedia.com or call (703) 880-2659.
The We Media NYC conference is the next day, April 6.
Drink image by Dana Beveridge via Flickr.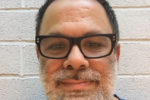 Andrew Nachison is founder of We Media. He lives in Reston, Virginia.