What went wrong keeps going wrong for newspapers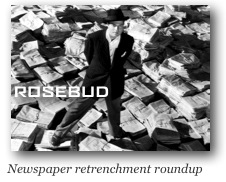 Alan Mutter, an astute analyst who formerly served as editor of the San Francisco Chronicle, now puts the combined value of ten major news companies at only $3.6 billion. Mutter documents the $3.9 billion plunge in the value of newspaper stocks since the first of this month – a period marked by successive new lows in the prices. Astute comments, too, on his blog.
Meantime, Valleywag ponders the five ways newspapers botched the web. On the list: New Century Network, described as "the granddaddy of fuckups,"; Knight Ridder's Viewtron and Real Cities Network; Abuzz, and Classifieds Ventures.
"The newspaper industry has a devastating history of letting the future of media slip from its grasp," says the Wag.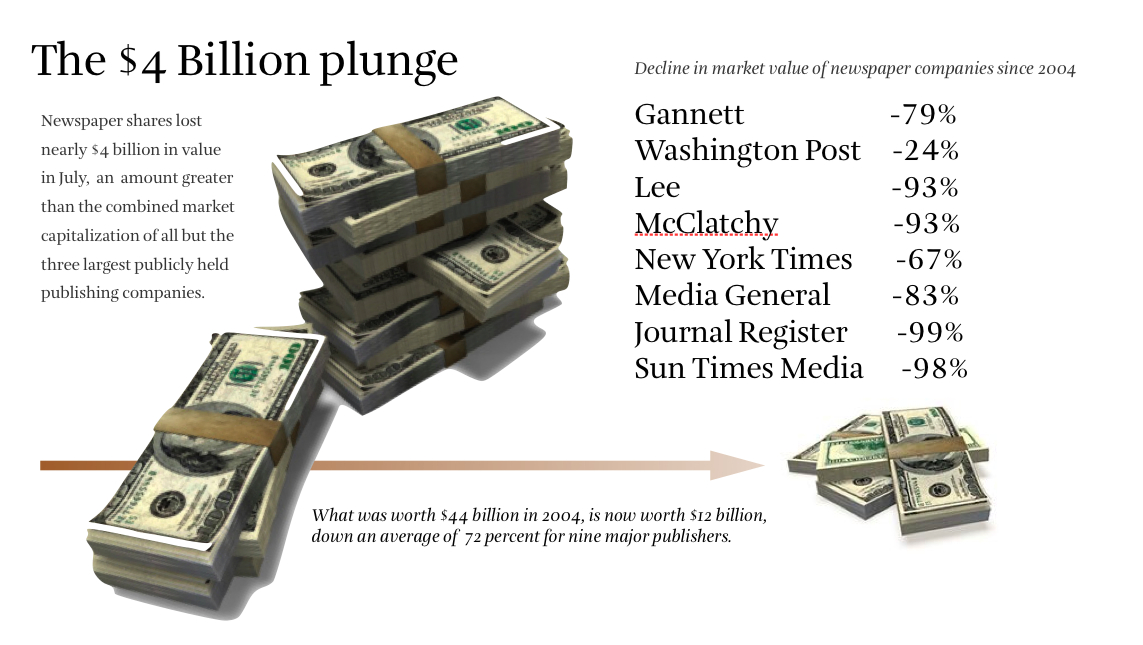 Dale is co-founder emeritus of We Media.