Announcing the 2012 PitchIt! Challenge Finalists
---
Attend the finals at the PitchIt! Conference April 18, 2012
---
Eight ideas to use media and technology for innovative new ventures, selected from 145 submissions from around the globe, have been chosen as finalists for the 2012 We Media PitchIt! Challenge:

The founders will pitch their ideas April 18 at the We Media PitchIt! Conference in McLean, Va., where they'll be part of a day-long deep dive into innovation and entrepreneurship for the digital culture. Two winners selected by a panel of judges will each earn a $25,000 seed investment to help them launch, along with advice and access to a network of mentors.
Tickets are still available. Click here to register.
This year's submissions spanned an amazing range of new approaches to fields such as news and journalism, civic engagement and government, education, health, agriculture, business and others. We looked for finalists with a mix of these attributes:
Story: Do they create and apply a unique storytelling experience through journalism, discovery, narrative, exposition, data, visualization, or new methods and metaphors?
Design: Do they creatively engage multiple levels of intelligence and understanding of complex information with clarity, style, and meaning?
Social Impact: Do they impact the social condition, stimulate citizenship, raise awareness, influence or marshal support for public policy?
Pattern Change: Do they pioneer original approaches and paradigms?
Purpose: Do they express a purposeful vision through values reflecting ethics, credibility, responsibility and authenticity?
Community: Do they organize community, virtual or geographic, in a new way?
Business: Do they reveal innovative business practices, entrepreneurial quality or a sustainable model?
You can read more about the criteria and goals here.
One of the things that's unique about the PitchIt! challenge is that it's open to both commercial and non-profit ideas. About a third of the submissions were for non-profit ideas.
You can still rate and comment on all of the submitted ideas. The highest rated entries will be named Community Choice winners.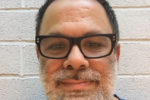 Andrew Nachison is founder of We Media. He lives in Reston, Virginia.