BBC live at We Media Miami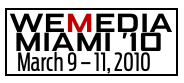 World Have Your Say is the most amazing English-language broadcast news program in the world. I could qualify that and leave room for wiggle – but won't. The show, relying on a hodge-podge of old and new technologies deftly orchestrated by a small team of talented producers and engineers, is the only program I know of that approaches what many see as the greatest hope for a planet connected by digital networks: a global conversation.
We got a taste of the show's power three years ago when The BBC hosted us in their studios for We Media London. Next year, the show is following us to Miami. We're delighted to announce that The BBC will bring World Have Your Say on the road to We Media Miami '10. Conference participants will get a unique behind-the-scenes view of the show as it's produced, and meet the show's incredible production team, including host Ros Atkins and editor Mark Sandell.
We hope you'll be there too. Read on for more details about the conference AND for a special offer for registrations confirmed by Dec. 15.
Or, to skip all that and register now, click here.
Here's what the show looks like:
Here's more on what's new:
1. BBC @ We Media Miami '10: As noted, our We Media Miami '10 conference will feature a live production of BBC's ground-breaking program, World Have Your Say. You'll also meet the production team – and hear from Richard Sambrook, the global head of BBC's World Service. The show is a live conversation that's equal parts public affairs journalism, digital wizardry and multimedia performance art. The program, broadcast live worldwide, as well as online in assorted formats, connects callers, online commenters and guests patched in from all corners of the globe. Borders dissolve. Ideas flow. The show has an audience of millions.
2. People: Here are some of the people who will be joining us as participants at We Media Miami:
– Francois Ragnet, Global Director of Innovation, Xerox
– Richard Sambrook, Director, BBC World Service
– Oren Michels, CEO, Mashery
– Jeff Belk, Founder, ICT168 Capital; former SVP, Qualcomm
– Ben Ilfeld, Co-Founder, Sacramento Press
– C. Renzi Stone, CEO, SaxumPR
– John McKinley, Founder, LaunchBox Digital and CEO, OurParents
– Ben Berkowitz, Founder, SeeClickFix
– Jacob Colker, Founder, The Extraordinaries
– Alberto Ibarguen, CEO, John S. and James L. Knight Foundation
– Bob Ross, President, Ethics & Excellence in Journalism Foundation
3. Game Changers Awards nominations: Submit your nominations now! We plan to close nominations at the end of this week, then move on to selection of finalists for online voting to name the Community Choice winner. Go here to learn more about the awards and to submit your nominations: www.wemedia.com/awards/.
4. PitchIt!: Entrepreneurs and dreamers, stay tuned and keep tuning your ideas. Entries for the We Media PitchIt! Challenge will open in December. Finalists will pitch their ideas for new ventures before a panel of judges (and conference participants). Two winners will each earn $25,000 in seed capital to help turn their ideas into reality. To plan your entry, learn more about the challenge at: www.wemedia.com/pitchit

5. Special offer ends Dec. 15: We know budgets are tight, some more than others. Here's some help. If you register for We Media Miami '10 by Dec. 15 you'll pay as little as $400. That's about a third of the fee for non-members who wait longer. So: Register now to get in as a first mover. To register now, go to: www.wemedia.com/miami/register/
6. Hotel savings: Here's added incentive to book now. We've arranged very good rates at two hotels that are convenient to the conference – the Sonesta Bayfront and the Mutiny – where we'll host some informal late-night poolside activities. But availability at the discounted rates is limited. You can find the hotel and other travel details here: www.wemedia.com/miami/travel/
There's more to come, of course, including new research, models and ideas we've been collecting to help define meaningful goals for business and social innovation in the connected culture.
Thanks for your continued interest, feedback and ideas.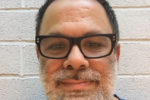 Andrew Nachison is founder of We Media. He lives in Reston, Virginia.