Dancing and Game Changing at We Media Miami
We're wrapping up work on the valuable content participants will receive at We Media Miami, Feb. 24-26, including a portfolio of case studies, thinking papers and new venture profiles. We're expecting a great crowd – and if you've been thinking about coming but still haven't registered, hurry! Time is running out.
You can find the latest program here, follow along in the We Media blog or via Twitter @wemedia, and share your ideas and contact details in the We Media Community, www.wemediacommunity.org.
Here are just a few updates on what's happening and who's coming to We Media Miami:
Workshops: Deep dive discussions, exercises and agenda-setting on Innovating out of the recession, Reinventing advertising, Getting social, Journalism without news companies, Decoding the culture, Rebooting business and democracy and Education for the digital generation.
Special Interest Caucuses: Set an agenda, solve a problem, meet with peers. We've organized caucuses for Entrepreneurs, Storytellers, Public Media and Social Media. You can organize your own, too.
The Pitch: 18 early-stage media entrepreneurs present their concepts in the We Media Pitch It Challenge Finals. Two of them will earn seed capital to help launch their ventures. We've got commercial and non-profit entries, and an all star group of judges, including LaunchBox Digital founder John McKinley and Ashoka President Diana Wells.
People: We've added: CNN's digital mastermind, David Bohrman; Allvoices CEO Amra Tareen, UPI President Nicholas Chiaia, DailyMe President Neil Budde, Associated Press strategy head Jim Kennedy, The Knot CEO David Liu, Ogilvy PR's social media guru, Virginia Miracle, GeniusRocket CEO Mark Walsh, World of Good CEO Priya Haji, Travel Channel strategy head Adam Sutherland, designers Roger Black and Eduardo Danillo, and Hip Hop Caucus founder The Rev. Lennox Yearwood. And many others.
FOWA: That's a conference for software developers in Miami immediately before We
Media Miami gets started – and if you're already registered for We Media you can get
a discount at FOWA. Details here.
Downtime: Dinners at We Media are on your own so you can debrief, unwind and network in smaller groups. Or – dive into Miami's nightlife. Our optional Feb. 25 night out in Little Havana includes a tour, dinner and Afro-Cuban dancing. Pre-registration is required. Details here.
We Media is a one-of-a-kind gathering for leaders, executives, investors, marketers, activists, educators, entrepreneurs and game changers who see a rising tide of opportunity to change the world through media. We hope you'll be there too.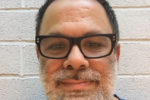 Andrew Nachison is founder of We Media. He lives in Reston, Virginia.