PitchIt Challenge offers $50K for digital media startups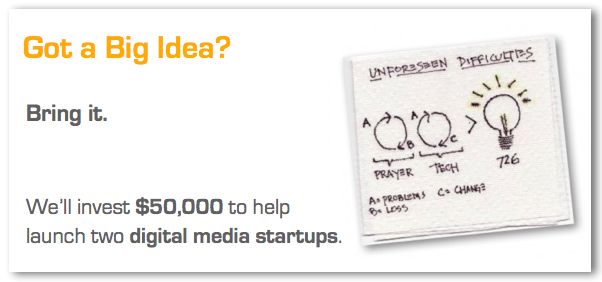 Calling all media, technology and social dreamers: The 2012 We Media PitchIt Challenge is open to entries. The challenge offers $50,000 in seed funding to help turn ideas for innovative media and technology startups into something real.
To submit an idea to the challenge or vote on others, visit the PitchIt Idea Hub.
The submission and online voting deadline is Wednesday, Feb. 29, 2012.
A group of 6-8 finalists selected by We Media will pitch their ideas live before a panel of expert judges and the audience at the We Media 2012 conference on April 18 at Gannett, Inc., in McLean, Virginia. Two winners selected by the judges will be offered a $25,000 sponsorship to help them bring their ideas to life.
The public can also comment and vote on the ideas submitted online. The three ideas with the most votes will be named Community Choice winners.
PitchIt, which in 2011 was ranked by the web site StartupSmart among the world's top startup challenges, gives a boost to people with big ideas – but not fully formed startups. It's for would-be entrepreneurs who have bold visions for using media and technology to improve the human experience in the digital world.
PitchIt is unique among startup challenges because it's open to both commercial and non-profit entries. In either case, the potential for social impact is among the criteria used to judge submissions.
We've created a platform for founders with ideas to take center stage – and we've helped launch some amazing companies built on powerful ideas. Past winners have included SeeClickFix, Sparked, Audimated, NewsIT and Stable Renters.
This is the sixth year for the challenge, which grew out of activity at the annual We Media conference, where we bring together an influential mix of media, technology and social visionaries for conversations on big ideas driving innovation, investment and opportunities in the digital culture. This is the fourth year with a sponsorship on the line to help the winners do something big with their big ideas.
The challenge is organized by We Media for iFOCOS, a non-profit research center and innovation lab, and sponsored by the Ethics & Excellence in Journalism Foundation and the John S. and James L. Knight Foundation. Our partners for 2012 include Ashoka Changemakers, a global network of social entrepreneurs, and Gannett, Inc., the US media company that publishes USAToday.
If you'd like to attend the 2012 We Media conference, join the We Media mailing list to receive registration and program details. We'll be sending invitations soon.
Contact us now if you'd like to participate as a sponsor or exhibitor.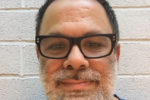 Andrew Nachison is founder of We Media. He lives in Reston, Virginia.