We Media update from Andrew and Dale
(Here's the update sent to our friends today via email. If you aren't on the list you can use the form on the right rail of our web site to sign up.)
We've been on the move in Europe and the U.S. in recent weeks – and also hunkered down at We Media HQ working on a group of new projects. Now we want to share with you what we've been up to. The big news we hope you'll share and act on: We're announcing and seeking nominations now for the new We Media Game Changers Awards. We also want to give you a preview of plans taking shape for We Media Miami 09. We'd like to see you there and urge you to register now to confirm your seat. There's more, so read on.
Here are the details …
We Media Game Changers Awards – Submit Your Nominations Now: We're launching these awards to recognize people, projects and organizations leading change and inspiring a better world through media. The We Media Game Changers Awards will identify, amplify and draw lessons from the most significant achievements with media in the connected society. Winners are beacons of inspiration and will be featured participants and speakers at We Media Miami 09.We've recruited a stellar group of judges who are game changers themselves, including Fast Co. founder Alan Webber, Hip Hop Caucus founder Rev. Lennox Yearwood, MobileActive founder Katrin Verclas, Associated Press chief strategy officer Jim Kennedy and Real Girls Media founder Suja Araj. The first step is gathering nominees. Read up on the awards and criteria here, then submit as many nominations as you can think of with our online nomination form. This fall we'll ask you to vote for the Community Award. For now, help us gather nominations. Yes, you can nominate yourself or your company. Tell your friends, clients, customers, readers and employees about the open nomination process. Also, let us know if you'd like to sponsor the awards.

We Media Miami 09 – Feb. 24-26, 2009: Registration for We Media Miami 09 is OPEN. It's our 5th annual global forum, so we'll have reason to celebrate and we're planning to make it special. It's still going to be intimate – we cap registration at 300. We'll be at
the lovely University of Miami for a full two days (ending with mojitos under palm trees at sundown on Feb. 26), and we've already confirmed more than a dozen people we admire will be there, including Witness Hub director Sameer Padania, Kenyan Pundit Ory Okollah, DailyMe CEO Eduardo Hauser and WorldChanging founder Alex Steffen; we're ELIMINATING panels and instituting a new 2max rule (no more than two people at a time in conversations on the main stage), and we're adding
some optional small dinners and tours in South Beach and Little Havana. Contact us if you're interested in sponsorships or exhibit space – and check out the new self-service signup for sponsors at the Supporters and Catalysts levels.

Pitch It: We're expanding our Pitch It competition to seed and inspire the next generation of game changers. Stay tuned. We'll be making the formal announcement and seeking applicants in September. Finalists will do live pitches of their big ideas on the main stage at We Media Miami – and we'll be offering a $50,000 investment to the winning pitch. Let us know if you'd like to become a sponsor – or plan now to enter your big idea in the competition this fall.

Buenos Aires: Come to the We Media Regional Summit in Buenos Aires, Argentina, Oct. 14-15, sponsored by Clarin. Participation is limited to 150 people. Speakers will include Oglivy PR's global digital guru, John Bell, Google News GM Josh Cohen and CCR CEO Guillermo Oliveto.

WeMedia.com: We've launched a new web site to expand our reporting and analysis – and to help anyone create, operate and sustain media ventures in a media-saturated culture. That includes analysis of media business models, partnerships and opportunities for innovation – and of media's role in the connected culture. The site will also be the online home for the conference, awards and community-organizing around We Media. Please drop by and say hello to the brand new WeMedia.com. You also may want to update your feed reader since this is where we'll be publishing our analysis and news from here on. You can also find links to our social outposts on Facebook, Twitter, etc. Also: We're looking for global correspondents to provide reports, links and analysis on trends and innovations in media and communications around the world. Contact us if you're interested in contributing to WeMedia.com.
As you can see, game changers and dreamers are the heart of the We Media story. Clearly, there's much more to come.
All of this is made possible by the participation and financial support of members and by our shared commitment to explore, collaborate, inform, inspire, influence and define what comes next in the We Media movement. Thanks for your continued interest and involvement, for renewing your membership or joining the We Media Community if you haven't done so already – and for urging your company and others to join.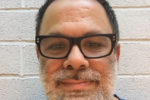 Andrew Nachison is founder of We Media. He lives in Reston, Virginia.