Date: June 30, 2011
Source: AP via MSNBC.com and multiple outlets
Topic: Surrendering to a two-week Facebook campaign, Israeli dairy companies that control the cheese market announced they were cutting prices by 25 percent.
[quote]
It illustrates the shifting power dynamic in the world. Social media is enabling ordinary people not only to express themselves but also to organize themselves quickly," said Andrew Nachison, a U.S.-based analyst at We Media, a digital research agency.
[/quote]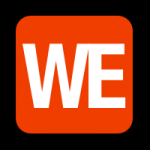 We Media is an innovation agency and network that informs, inspires, invests and incubates new ventures to improve the human experience in the digital world. Contact us here.