We've pulled together a group of amazing people to help us find the best and most compelling of the game changer nominees.  So please, meet our game changer award judges:
Suha Araj, Co-Founder and V.P. Strategy, Real Girls Media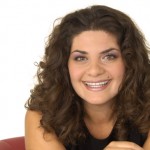 At RGM she's relishing the task of digging into the attitudes and actions of women online. Prior to crafting the beginnings of our network, Suha worked on Gap Body, Teen Yahoo, Louis Vuitton and Land Rover's Freelander launch. At GSD&M, her understanding of the consumer guided marketing initiatives for Southwest Airlines, Pennzoil and Kohler.
And at AKQA, she helped form strategies for Red Bull, Palm and numerous Nike Women's projects. Well-versed in research design, focus group moderation and ethnographic research, Suha consistently finds ingenious ways to get to the heart of the issue. Beyond her day job, she celebrates her passion and creativity through her art, screenwriting and acting. She was recently awarded a grant to pursue a film she wrote, directed and produced.
John H. Bell, Managing Director, 360° Digital Influence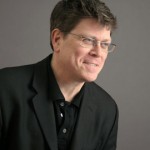 John heads up the 360° Digital Influence team – Ogilvy PR's global, digital word of mouth marketing practice designed to manage brands at a time when anyone can be an influencer and we are all influenced in new ways. His team has developed and executed social media strategy for clients as diverse as Intel, Lenovo, Kraft, Unilever all the way to the federal government. The team's focus is on engaging through conversations, outreach to new influencers and word of mouth marketing.
John is a Web 1.0 graduate. As Creative Director at Discovery Communications, he transformed a single web site into 14 Web communities and services from DiscoveryKids.com to Animalplanet.com and more. In the early nineties, when interactive television was imminent, John headed up the creative studio for the joint ITV venture between Viacom and AT&T.
Currently, John serves on the board of the Word of Mouth Marketing Association. He teaches graduate studies in Digital Influence at Johns Hopkins University.
His blog is: The Digital Influence Mapping Project –johnbell.typepad.com
His twitter name is : jbell99
John Fischer, Strategist, Infinia Foresight
An early adopter of both personal computers and the Internet, John has happy memories of taking apart his father's IBM at age 7. As a result, he was an active observer of the internet's move from marginal to mainstream, sparking a lifelong interest in the invisible machinery of communication. Fischer has been interviewed by CNN/Money, Spin.com and Women's Wear Daily about trends in culture and was published in the Random House anthology Twentysomething Essays by Twentysomething Writers: The Best New Voices of 2006. He is also a contributing blogger for the Huffington Post.
A former Trend Analyst for Faith Popcorn's BrainReserve and music composition graduate of Vassar College, he spent several months in the Czech Republic taking field recordings of street performers. His prior experience also includes graphic design, work with a highway road crew, and a brief stint valet parking.
At Infinia Foresight, John maintains a healthy obsession with the rapid mediation of culture.
Jim Kennedy, Vice President; Director of Strategic Planning, The Associated Press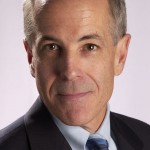 Kennedy leads strategic planning across all divisions of the world's largest news organization, including services for print, broadcast and new media. He began his second stint with The Associated Press in 2001, after two years as executive director of product planning for The Wall Street Journal Online, also known as WSJ.com. Before moving to the Journal, he spent 13 years at AP, first as business news editor and later as the founding director of the news agency's multimedia department.
As business editor of AP, Kennedy led the agency's award-winning coverage of the stock market crash in 1987 and oversaw the development of new data services that first enabled newspapers to customize their listings of stocks and mutual funds. In 1995, he was tapped to lead a new department that created The WIRE, AP's first Web-based news service, honored in 1999 by the Smithsonian Institution. Kennedy has been a board member and president of the Society of American Business Editors and Writers, a founding member of the Media Center at the American Press Institute, and a founder and board member of the Online News Association.
He began his journalism career at The Ogdensburg (N.Y.) Journal as a reporter and later managing editor. He also spent several years as a bureau chief, foreign correspondent and business editor for The Tampa (Fla.) Tribune before moving to AP. He is a 1975 graduate of Amherst College, where he majored in American Studies. He lives with his wife, Cindy, and two daughters in Pleasantville, N.Y.
Solana Larsen, Managing Editor, Global Voices
Solana Larsen is Managing Editor of the website Global Voices Online whose international community of authors and editors reports on the activities of thousands of blogs and citizen media websites from more than 100 countries. She is a Danish-Puerto Rican journalist and activist based in New York, and was formerly an editor with the global politics website openDemocracy.net.
Ory Okolloh, aka Kenyan Pundit, Political activist and blogger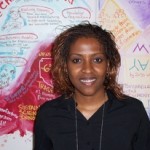 Ory Okolloh is a Kenyan lawyer and blogger. She is a graduate of Harvard Law School and blogs at Kenyan Pundit. She is the co-founder of Kenya's Parliament watch website – Mzalendo – and the web site Ushahidi.com, which allowed people to report atrocities committed in Kenya after the recent elections. She was a contributor to the book Worldchanging: A User's Guide for the 21st Century and is a frequent speakers at conferences including Ted Global Africa and Poptech. When she is not working on her projects, she consults on digital access and citizen journalism issues.
Sameer Padania , Hub Manager
Sameer Padania works at the human rights organisation WITNESS, where he runs the Hub (hub.witness.org), the first website dedicated to human rights video and action.  Before joining WITNESS in New York, Sameer was the lead author on Reflecting the Real World 2, a report documenting the impact of new media on British public television's global coverage, and he also wrote and edited WITNESS' award-winning human rights vlog at Global Voices Online.  Sameer worked for six years at the media development organization Panos London, designing and managing initiatives to support and strengthen local radio and online journalism worldwide.  He has worked in film distribution and production, and as a film journalist and TV documentary researcher, and is a graduate of Oxford University.
Alex Steffen, Executive Editor, Worldchanging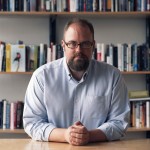 Steffen has been the Executive Editor of Worldchanging since he co-founded the organization in 2003, as the next phase in a lifetime of work exploring ways of building a better future. In a very short time, Worldchanging has become the most widely-read sustainability-related publication on the Internet, with an archive of over 7,000 articles by leading thinkers around the world. It's played an important role in revealing formerly obscure innovations and groundbreaking ideas, thereby pushing forward the sustainability movement and assisting in the growth of its network. Worldchanging has also been integral in garnering major support for important causes, such as the post-Tsunami relief effort, for which Worldchanging raised $150,000 in partnership with Architecture for Humanity. The critically-acclaimed site won the Utne Independent Press Award in 2004, and was nominated for Webby's (the Oscars of the Net) for Best Blog and Best Magazine, as well as for Bloggies for Best Writing and Best Group Weblog as well as the first book, Worldchanging: A User's Guide for the 21st Century (Abrams, 2006).
Steffen works tirelessly to share Worldchanging's ideas and message worldwide through regular speaking appearances to influential audiences and at leading companies. His appearances include TED, Pop!Tech and other cutting edge events. Recently he has been the subject of a CNN documentary which envisions possibilities for the future, and was featured as one of six leading innovators in the New York Times Sunday Magazine's "Ecotecture" issue.
"We find ourselves facing two futures, one unthinkable and the other currently unimaginable," says Steffen, "My beat is looking for ways to create a future which is sustainable, dynamic, prosperous and fair — a future which is both bright and green. WorldChanging is based on the premise that such a future is not a distant possibility, but a growing reality. We seek to connect worldchanging people with the tools, models and ideas for building it."
Prior to Worldchanging, Steffen worked as an environmental journalist on four continents. That work led him to provide strategic consultation to over 50 environmental groups (on issues like the fate of endangered species, the future of "smart growth" and "reframing" the environmental movement) and many foresight projects (anticipating, for instance, paths for a Pacific Northwest transition to sustainability, what green neighborhoods of the future might look like, and how to prevent the next use of nuclear weapons).
He also served as president of the board of Allied Arts (the venerable Seattle urban design advocacy group), a co-founder of the Livable Communities Coalition and the Fuse Foundation, and has served on the boards or steering committees for numerous other NGOs and campaigns. Steffen's media work extends into newpaper, radio, and an on-air television, and he started the short-lived but influential magazine, Steelhead, in the mid-nineties.
Steffen has written for numerous publications and his work has been the subject of stories in the New York Times and New York Times Magazine, USA Today, the L.A. Times, the Wall Street Journal, the San Francisco Chronicle, Wired, the Guardian, the Seattle Times and the Seattle Post-Intelligencer, The Stranger, Seattle Weekly, Fast Company, Red Herring, SEED, the Associated Press, the CBC, NHK, NPR's All Things Considered, Living on Earth, Open Source and Morning Edition, as well as on Marketplace and elsewhere. His essays have been widely reprinted, translated into German, French, Japanese, Portuguese and Spanish, and anthologized widely, including in the 2050 Project's book Choosing our Future and Das Science Fiction Jahr 2004. He guest edited the final issue of the Whole Earth Review.
Katrin Verclas, Co-Founder/Editor, MobileActive.org
Katrin Verclas is co-founder and editor of MobileActive.org, a global network of practitioners using mobile phones in social change work. She was, until recently, also the Executive Director of NTEN: The Nonprofit Technology Network, the national association of IT professionals working in the more than one million nonprofit organizations in the United States. Katrin has written widely on mobile phones in citizen participation and civil society organizations, open source software in the nonprofit sector, and information and communication technologies (ICTs) in development. She is the editor of a forthcoming book on IT Leadership in organizations published by Wiley & Sons, and is the author of an essay in a book to be published in 2008 on the use of technology in engaging young people in democratic movements.
MobileActive.org is a global network of practitioners using mobile phones in social change work. MobileActive.org features a community blog with the latest case studies and analysis of the use of mobile phones in civil society organizations; data on mobile penetration worldwide, and a comprehensive directory of projects, vendors, and tools using mobile technology. The network organizes a popular conference for practitioners and technologists at the cutting edge of using mobiles in social change work around the world.
Alan Webber, writer; founder, Fast Company Magazine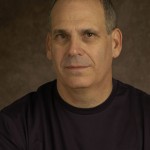 As one of the most widely respected and knowledgeable leaders in business journalism today, Alan Webber brings audiences unusual depth of knowledge and insight into an economy fueled by information, change and innovation. He writes a regular column for USA Today and was the cofounder and former editor of Fast Company magazine. Webber understands the important characteristics of a "fast company": the ongoing competition for the best people, for great ideas, and for the right way to think about leadership. He has co-authored several books including Going Global: Four Entrepreneurs Map the New World Marketplace, a blueprint for how to expand into global markets and Changing Alliances: The Harvard Business School Project on the Auto Industry and the American Economy, an important book on the competitive future of the American auto industry in the global economy.
Webber is a former managing editor of the Harvard Business Review, his columns and articles have appeared in numerous national publications, including the Los Angeles Times, The New York Times, The New York Times Sunday Magazine and The Washington Post as well as a former fellow of the U.S.-Japan Leadership Program and a John J. McCloy Fellow. He has worked in the public sector as a special assistant to the U.S. Secretary of Transportation and in several capacities for the city of Portland, Oregon.
Rev. Lennox Yearwood, Hip Hop Caucus, CEO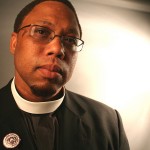 Lennox Yearwood, Jr. is an American minister, activist, and hip hop organizer. He has served as a White House intern under President Bill Clinton and currently serves as CEO of the Hip Hop Caucus (H2C) in Washington, D.C.
In addition, Yearwood is the Chairman of the Board for E.G.O.S (Education, Goals, Opportunities, and Sports) United Inc., and Helping the Homeless of the World Inc., as well as a member of the Board of Directors for the Progressive Democrats of America, ROOT Inc., Industry Ears, and is on the steering committee for UP (United Progressives) for Democracy, United for Peace and Justice and Clergy and Laity Concerned about Iraq, as well as serving on the board of Pace e Bene. He has an office in the Institute for Policy Studies in Washington, D.C.
Yearwood is a graduate of the University of the District of Columbia, a predominately black and latino public university, and the Howard University Divinity School, part of the historically black university system. He was the Student Government President at both schools. He was ordained a minister in the Church of God in Christ (COGIC) in 2002.