Our People
Andrew Nachison @anachison
Co-Founder
Email Twitter Facebook LinkedIn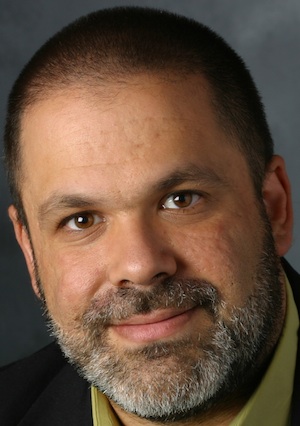 I'm a writer, blogger, speaker, entrepreneur and explorer. And, sometimes: A thinker, futurist, designer, journalist, educator, networker, catalyst, convener, geek and photographer. I'm co-founder of We Media, We Space and iFOCOS. I'm also an adviser to a variety of companies and organizations worldwide. I've published a couple of short stories and written many others. I hope there's more to come on that front.
My work connects people and businesses in media, technology, investment, design, art, activism, journalism and social entrepreneurship. I help conceive and crystalize ideas and then turn them into something real. I'm also a dad, husband, photographer, music lover. In general, I'd rather be outdoors.
I learned from remarkable teachers: the art of fiction from novelist Frank McCourt, computer programming from BASIC creator John Kemeney, and social activism from author David Bradley. I also studied philosophy at Dartmouth College.
I've reported and edited for The Associated Press; written for The New York Times, Infoworld, Audubon and other magazines; managed one of the world's most ambitious small-market newspaper Web sites, lawrence.com; played clarinet at Tanglewood and Carnegie Hall; studied wildlife, development and environmental policy in Kenya; and I've spoken about digital media practices and business strategies throughout the world. I'm a board member of the World Editor's Forum, an international association for news executives, and a member of the board of directors marketing committee of the Wolf Trap Foundation for the Performing Arts.
Dale Peskin @dalepeskin
Co-Founder
Email Twitter Facebook LinkedIn
I'm a storyteller, designer, curator, catalyst and explorer. But that's not quite right. If I could to do it over again I would do it as an architect or physicist, or perhaps as a pro golfer, three professions where math matters as much as creativity. I'm much better at the latter.
I run several businesses founded with my colleague and twin brother of another mother, Andrew Nachison. We were both born on July 26, though years apart, and both majored in philosophy. He's younger; I'm better looking. Decide for yourself who's more interesting. I concede nothing.
Together we launched a media think thank and futures lab called iFOCOS, a good idea with one of those clever, self-conscious acronyms. In case you're wondering, it stands for the Institute For the Connected Society. Be sure to pronounce the first "O" as a hard vowel to avoid offense. We don't want mispronunciation to stand as a corporate mission statement. As iFOCOS implies, we're guides to the connected society. It's breathtaking being a sherpa, but you can plunge from the summit trying to lead the way.
Andrew and I also run an innovation agency called the SEVEN26 Group, whose name helps us remember our birth date. 726 is now better known as We Media, which is a conference, a blog, a community, a movement and a business. We coined the phrase "we media" in 2000, then commissioned a report on how everyday citizens empowered by personal technologies would set the agenda for news and information into the future. The report still holds up; there have been more than 200,000 downloads. Web-celeb ZeFrank now jokes about our "big Weness."